Can I send a registration form to my users to create their eMAM Account?
Yes, eMAM has designed and implemented a new feature which gives end users an option to register themselves in the system, rather than requesting logins from the eMAM Unit Administrator. Admin users can create, edit and delete registration forms. To send registration form to a new user, unit administrators follow the steps below:

Login to eMAM Director interface and go to Admin Tools widget. Click on Manage Users. New admin Tools window opens up.

Under Manage Users tab on the left hand side of the page, click on Manage Registration form.



Give form title, assign the necessary permissions under various tabs like fields, details,ingest profiles,groups,projects and logo & Css. After all details are filled, click on Create button.

A window pops up with successfully created message with a link to the registration form is generated. eMAM Unit Administrator can send this link through email to the users who want to create a new account in the eMAM system. Click OK.


Open the link to see your newly created Registration form. User can fill in details in the Registration Form and click on 'Create My Account' to create a new account. If account is created successfully, a confirmation window is displayed.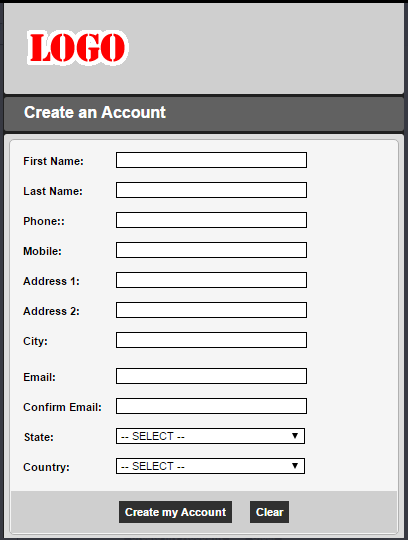 Related Articles

Bug Fixes eMAM 5.4

Bug Fixes in eMAM 5.4 BUG ID DESCRIPTION 5.3.1_18NOV2021 11889 Storage DNA API change to handle "404 not found" in the response. 11899 Schedule metadata is not getting updated for PATCH api/v1/assets/{AssetId}/AssetMetadata 11708 PFR is not working ...

What's new in eMAM 5.4?

What's new in eMAM version 5.4

eMAM Publish Server Spec Guide

Refer the attachment for eMAM Publish Server Spec Guide

eMAM Cloud Platform - Production (eCP-Production)

eCP-Production Deployment About this Guide This guide is intended for IT infrastructure architects, administrators, and IT professionals who are planning to deploy eMAM system (PAAS) on AWS Cloud. Overview eMAM Cloud Platform - Production ...

eMAM Workgroup 5.3

eMAM Workgroup Server Specs Doc