Markers saved in the video assets are searchable using Marker Search tab in the Advanced search window.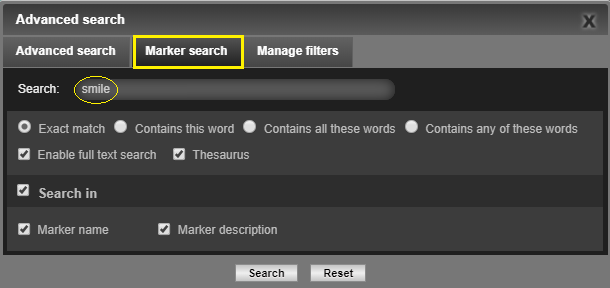 Enter the search phrase in the search box. e.g.: smile
Choose any one of the three options as appropriate: 'Exact Match', 'Contains this word', 'Contains any of these words' and 'Contains all of these words' . The 'Enable Full-text Search' option allows fast and flexible indexing for keyword-based search of text data. If 'Thesaurus' is enabled, saved words in the expansion set are also considered during marker search.
Specify whether to search in marker name, marker description, or both by enabling Search In checkbox.
Click on Search button to return assets with the appropriate markers.